Sustainable Communities Grant Program
---
Atlantic City Electric (ACE) and Sustainable Jersey announced the 2022 grantees of the Sustainable Communities Grant Program during a grant announcement event on September 30, 2022. You can learn more about the 2022 recipients here.

&nbsp

Grants amounting to $75,000 are awarded annually to select municipalities located in Atlantic City Electric territory to fund environmental stewardship and resiliency projects. You can learn more about the 2022 recipients here. Shown to the right are the 2022 grant recipients.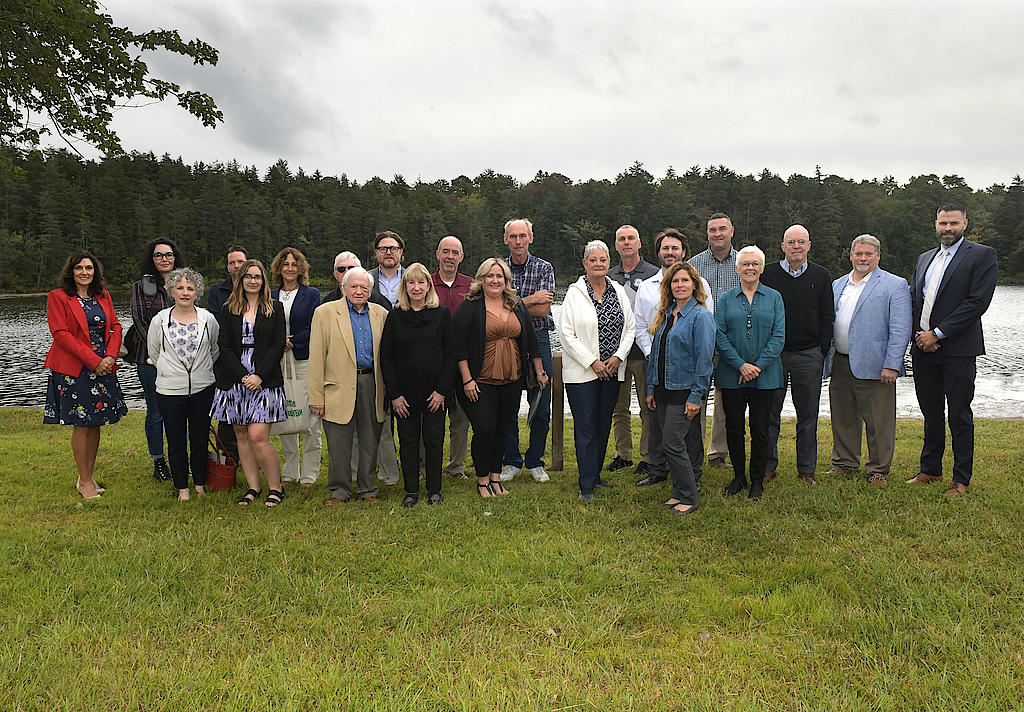 2023 Sustainable Communities Grant Program
---
The next round of funding for the Sustainable Communities Program will be announced in Spring 2023. Return here in late April for more information on how to apply for a grant for your municipality in this cycle.
The program provides $50,000 in grants, up to $5,000 each, to municipalities for projects focusing on open space preservation, improvements to parks and recreation resources, and environmental conservation. Examples of eligible projects include developing recreation trails, purchasing open space or planting trees and other vegetation.
The program also provides up to three grants totaling $25,000 to support innovative approaches to providing a safe and reliable community resource during an emergency. These grants will support a range of community resiliency efforts that help prepare a community for the impacts of more severe weather. Eligible activities include: Implementing strategies to minimize the impact of severe weather events, natural disasters or other environmental emergency, emergency operations planning, training and community outreach, or purchasing supplies and equipment needed to respond to emergencies including energy storage and stationary or mobile solar.
This Grants Program cycle is funded by

If you have questions please contact
grants@sustainablejersey.com or call 609-771-3189.
This Grant Management System is provided by WizeHive