Gold Star Standards
---
A new level of recognition for Sustainable Jersey silver certified communities.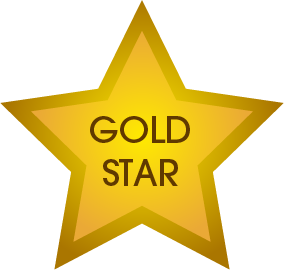 Silver certified municipalities are eligible to earn Gold Star recognition for achieving high levels of performance in key dimensions of sustainability. The levels of performance flow from our assessment of what we need to achieve as individual communities, and as a State, as defined in the Sustainable State of the State Report. Achieving these goals will rely on action at many scales and across boundaries, and the Gold Star Standards define the role that municipal governments must play to achieve success.
Gold Stars will be awarded one dimension of sustainability at a time. The first Sustainable Jersey Gold Star Standard focuses on Energy. Energy is a fundamental dimension of sustainability for which there are widely accepted metrics of performance supported by readily available quantitative data. Over time, new Gold Star Standards in additional dimensions will be developed and released.
Gold Star Standard Overview
See the overview of the Gold Star Standard in Energy for more details regarding the components of the standard.
The Sustainable Jersey Energy Team is available to assist municipalities interested in pursing a Gold Star in Energy. Find out more.
Pledge to Go Energy Gold
Municipalities across New Jersey are pledging to "go for Energy Gold." Find out more.
No actions in this category match the search criteria.