Mayor Art Ondish Leadership Award
---
This award is given annually by Sustainable Jersey in memory of Mayor Arthur Ondish of Mount Arlington. He was a true leader and an original member of the visionary mayors who founded the Sustainable Jersey program. He was a key thinker and doer during the growth of the Sustainable Jersey movement. In the early days, he spent countless hours meeting with local officials to promote Sustainable Jersey and was instrumental in the program's acceptance in rural parts of New Jersey.
This award recognizes an outstanding leader of a Sustainable Jersey certified town who has provided ideas, policy support, and the necessary resources for the green team to achieve significant success towards sustainability at the local level.
2022 Recipient: Honorable Lisa Jiampetti, Egg Harbor City
Mayor Jiampetti is an active member of the Egg Harbor City Green Team, also known as Sustainable Egg Harbor City. Mayor Jiampetti's involvement has been instrumental in the green team successfully achieving Sustainable Jersey certification. For every new certification action and initiative, she consults with the council members, does her research and pursues the solutions that are best for Egg Harbor City--her involvement has been exemplary. View Egg Harbor's certification report here, and the Mayor's award acceptance remarks in the video below.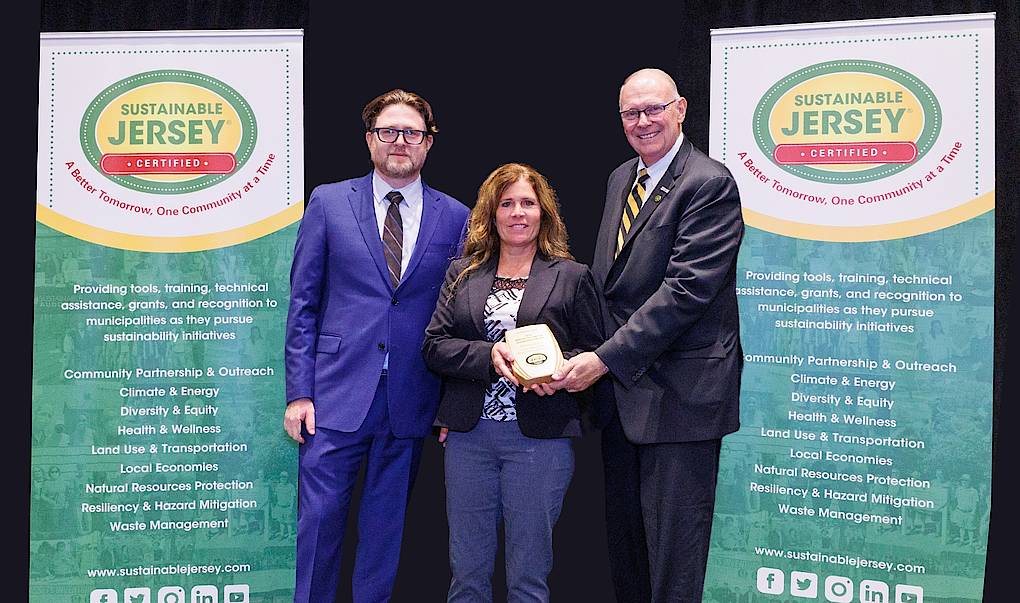 Previous Mayor Art Ondish Leadership Recipients
To view all Mayor Art Ondish Leadership recipients since 2016, click here.