Sustainable Jersey Honored with 2018 Recycling Leader Award by New Jersey Department of Environmental Protection
The New Jersey Department of Environmental Protection (DEP) honored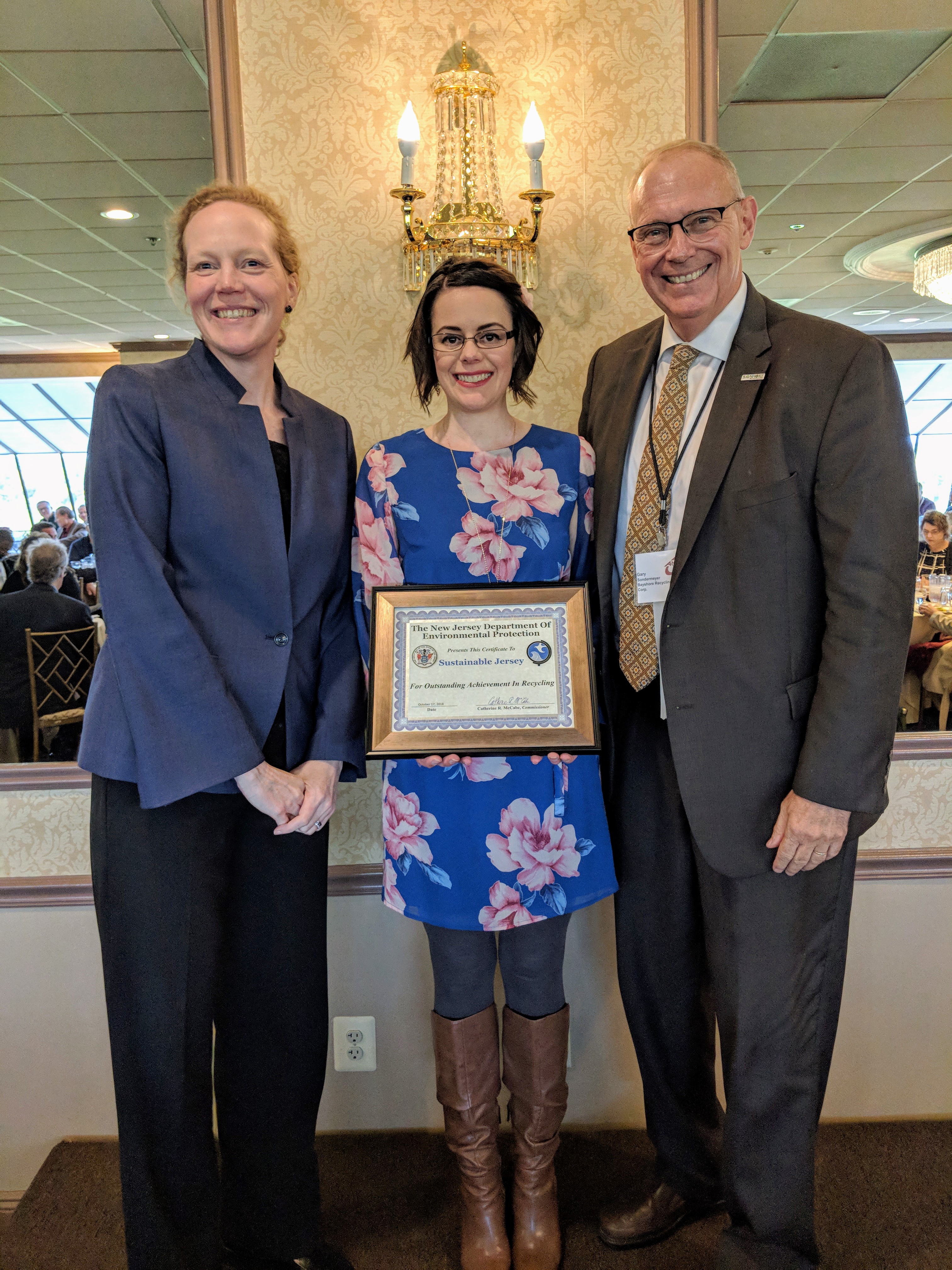 Sustainable Jersey for its leadership in recycling. Sustainable Jersey received the 2018 Recycling Leader Award for supporting communities as they pursue sustainability initiatives including recycling programs and creating a "Gold Standard" for the Municipal Waste Management action area.
"The DEP commends the award winners for their work to promote recycling and educate their communities about the importance of diverting waste to better protect our natural resources," DEP Commissioner Catherine R. McCabe said. "New Jersey is consistently a national leader in recycling because of these kinds of efforts that go above and beyond to help keep our environment safe and clean."
"Sustainable Jersey empowers municipalities, schools and citizens to work together for a more sustainable future and we are proud to accept this award on behalf of all the Sustainable Jersey participants and supporters," said Randall Solomon, Executive Director, Sustainable Jersey.  The DEP and Association of New Jersey Recyclers each year co-sponsor the symposium and luncheon, where recycling awards are presented to outstanding businesses, organizations, local government agencies and individuals who have made significant contributions to recycling in New Jersey.
"We proudly honor the award winners for their focused and innovative efforts to keep our environment clean and healthy," said Paul Baldauf, DEP Assistant Commissioner for Air Quality, Energy and Sustainability. "We hope that promoting their accomplishments will inspire others to adopt better recycling practices."
For more information about the award recipients, visit: https://www.nj.gov/dep/newsrel/2018/18_0095.htm
PHOTO (left to right): Debbie Mans, Deputy Commissioner, New Jersey Department of Environmental Protection; Samantha A. McGraw, Sustainable Jersey, Program Manager; Gary Sondermeyer, Vice President of Operations, Bayshore Recycling and Sustainable Jersey Board Trustee.
Categories:
Media Releases
Home Page News