Virtual Sustainability Summit
---
In order to adhere to current public health standards and social distancing guidelines, we have cancelled the June 12 Sustainability Summit in Holmdel. Instead, we have developed four weeks of FREE virtual "Summit-like" content, including online educational sessions, social "happy hours," and 30 minute talks on a variety of topics.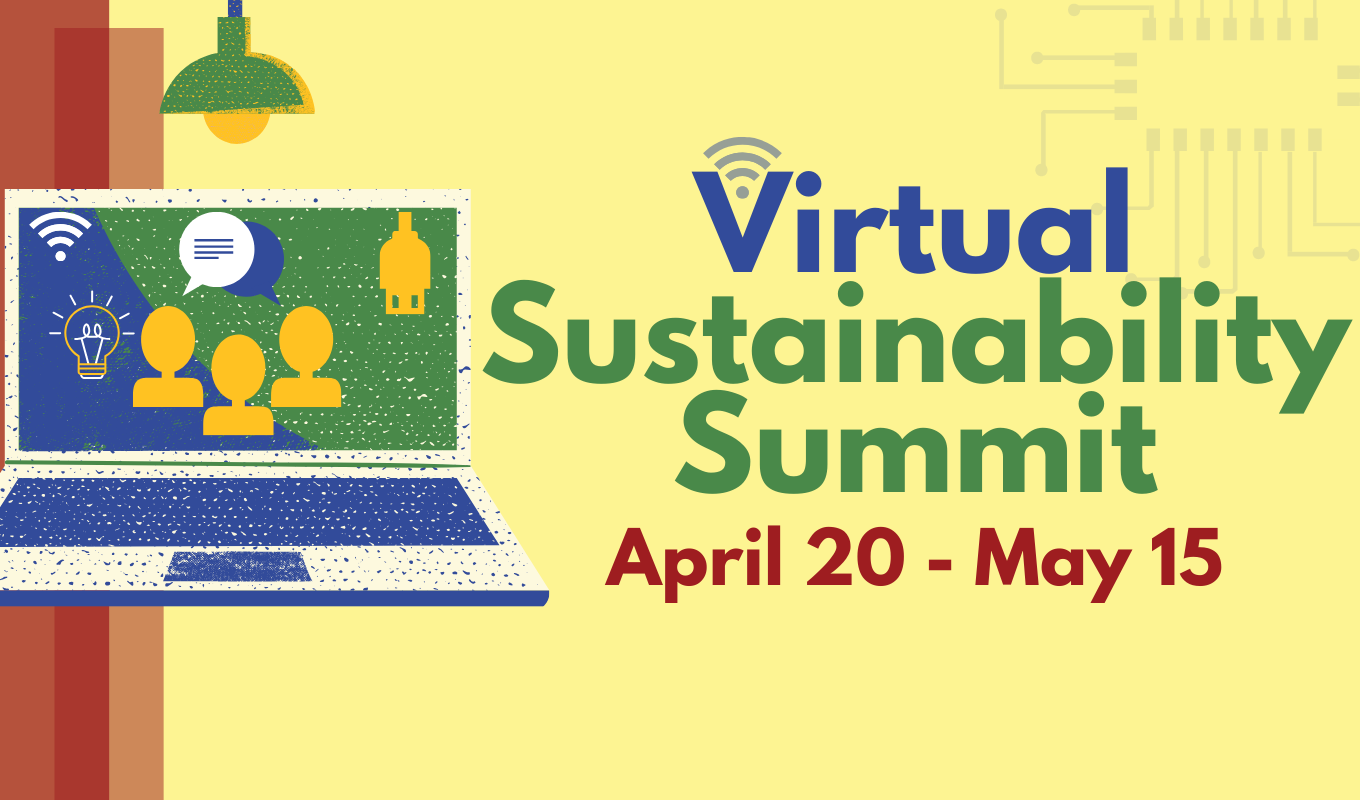 Sessions, Talks, and Happy Hour Schedule & Presentations
---
The FREE Virtual Sustainability Summit sessions, talks, and happy hours are listed chronologically below. To view full descriptions of each event, click here. The 2020 Virtual Sustainability Summit presentations, along with previous Sustainability Summit presentations, are available here.
Sustainable Jersey Program Update
Monday, April 20, 10:00am - 10:30am
Spotlight: A County-Wide Sytrofoam Free Campaign
Tuesday, April 21, 12:00pm - 12:30pm
Earth Day "Happy Hour": The Future of Sustainability After COVID-19
Wednesday, April 22, 4:00pm - 5:00pm
This session was not recorded.
Amplifying Sustainability News Locally and Beyond
Thursday, April 23, 3:30pm - 4:30pm
Protecting Drinking Water: New Sustainable Jersey Actions
Friday, April 24, 11:00am - 11:45am
Asbury Park Dinner Table Talk
Monday, April 27, 4:00pm - 4:30pm
Supporting Local Economies
Tuesday, April 28, 2:00pm - 3:00pm
Energy Actions To-Go
Wednesday, April 29, 1:00pm - 2:30pm
Tour Sustainable Jersey's Newly-Upgraded Website
Thursday, April 30, 1:00pm - 1:30pm
Census Happy Hour
Friday, May 1, 4:00pm - 5:00pm
Creating Creative Communities
Monday, May 4, 2:00pm - 3:00pm
The Link Between Climate Change and Health Inequities
Tuesday, May 5, 10:00am - 10:30am
Spotlight: Towns Helping Towns
Wednesday, May 6, 4:00pm - 4:30pm
Tracking GHG Emissions from Municipal Operations
Thursday, May 7, 10:00am - 11:30pm
Farmers Market Happy Hour
Friday, May 8, 3:00pm - 4:00pm
Sustainable Organic Materials Management
Monday, May 11, 1:00pm - 2:00pm
Community Energy Efficiency Outreach Made Easier
with Sustainable Jersey Toolkits
Tuesday, May 12, 1:00pm - 2:30pm
Sustainable Jersey for Schools "Happy Hour"
Tuesday, May 12, 3:30pm - 4:30pm
Advancing the Plastics Pollution Solution
Wednesday, May 13, 1:00pm - 1:30pm
The Road Less Traveled
Thursday, May 14, 4:00pm - 5:00pm
Fund Your Next Sustainability Initiative
Friday, May 15, 1:00pm - 2:30pm